THE COMPANY
The DYNAMATIC Group
DYNAMATIC TECHNOLOGIES LIMITED designs and builds highly technicised products for car and aircraft manufacture, as well as for hydraulic and safety applications.

With development and production locations in Europe and India, we are able to cover the high requirements of our customers on 6 continents.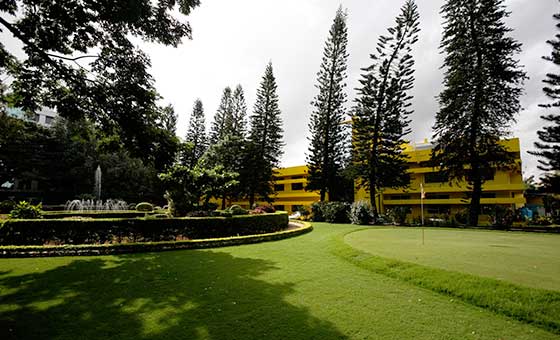 Our production facilities, which are located in India (Bangalore, Chennai, Coimbatore, Nasik), Great Britain (Swindon, Bristol) and Germany (Schwarzenberg), are operated according to our motto: "lean, green and clean", in order to protect the environment.

With three design laboratories in India and Europe, DYNAMATIC TECHNOLOGIES LIMITED is a leading private research and development organisation, which holds numerous inventions and patents. The company and its subsidiaries employ around 50 scientists and 500 engineers with experience in mechanical engineering, advanced computer aided engineering and research into materials and metallurgy, fluid dynamics as well as defence and aviation.

DYNAMATIC TECHNOLOGIES LIMITED has a vertically integrated corporate structure with its own alloy and cast metal production facilities as well as green energy sources, such as wind turbines, to cover its own energy requirements.

www.dynamatics.com